Cross-Chamber Young Professionals Speed Networking
CROSS-CHAMBER YOUNG PROFESSIONAL SPEED NETWORKING
October 25, at 19:00-20:30 JST
at L'Espace @ CCIFJ, Nihonbashi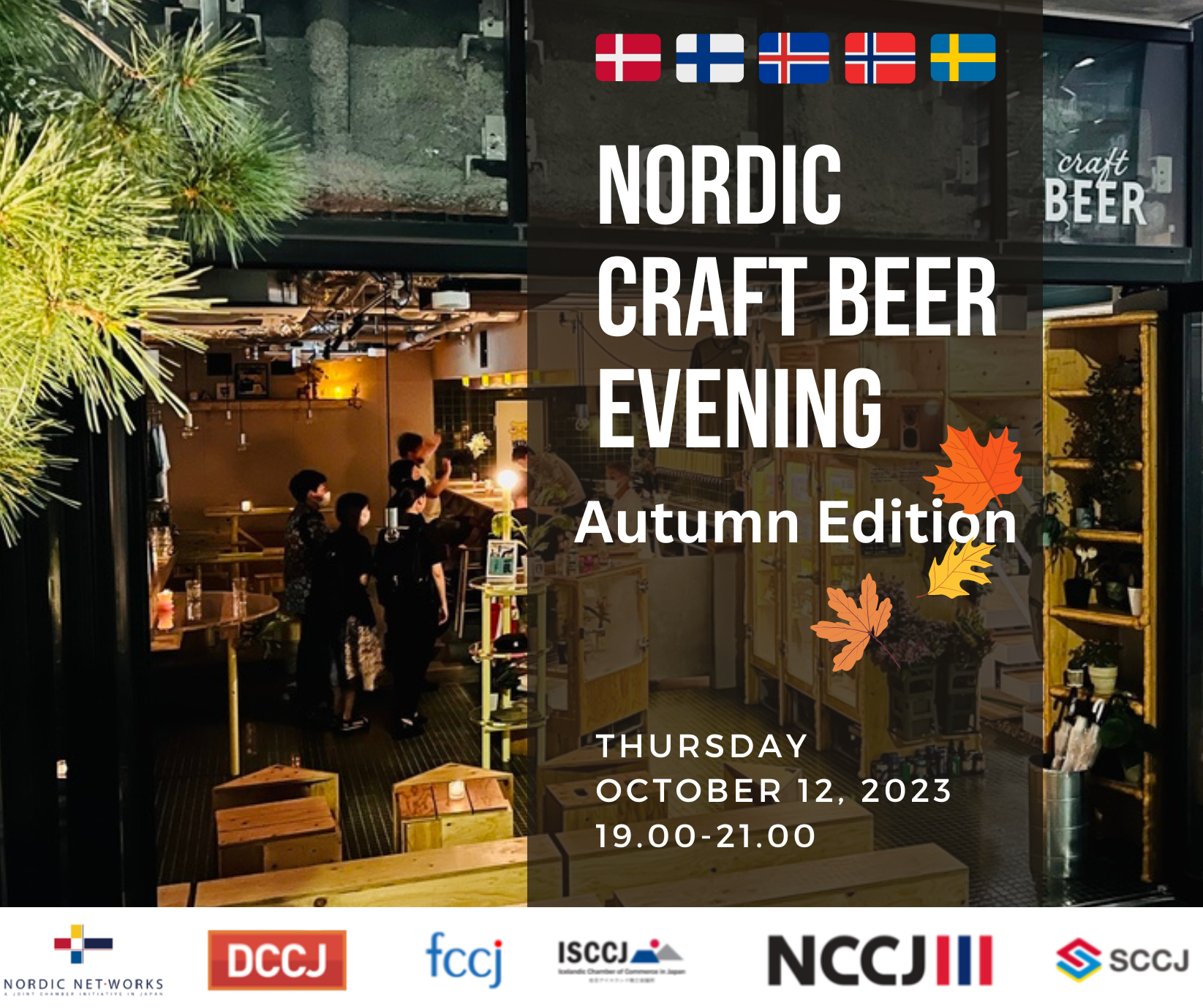 Event Details
Organized by: Nordic Net•Works (DCCJ, FCCJ, ISCCJ, NCCJ, SCCJ)
Price: FCCJ Members + Guests JPY 3,000. Non-Members (only if space available), JPY 6,400.
5 tickets to each participant for beer and/or finger foods.
Date: Thursday, October 12, 2023
Time: 19:00-21:00 (Doors open 18:30)
Place: Mikkeller Kiosk Bar MAP.
Deadline for Registration & Cancellation: October 5th, 2023
Note that all FCCJ members' guests must be invited and accompanied by a member of the FCCJ, otherwise choose 'non-member' when registrering.
The hot summer is finally over and we are back with the autumn edition of our popular Nordic Craft Beer Evening. This time at a new great venue in the middle of Shibuya, just next to Miyashita Park. This time the event will take place at Mikkeller Kiosk Bar – a Nordic inspired open venue with a great outdoor space for us to use.
Join us for a fun networking evening with the Nordic business community as members of the DCCJ, FCCJ, ISCCJ, NCCJ and SCCJ come together to celebrate the best of Nordic craft beer.
The system is easy, you have 5 tickets which can be used for light foods or delicious beers. 
The beer line-up will be published on this page when confirmed. 
We look forward to the opportunity to meet new and old faces, make new connections and have a great time.
More information regarding the beer lineup will follow.